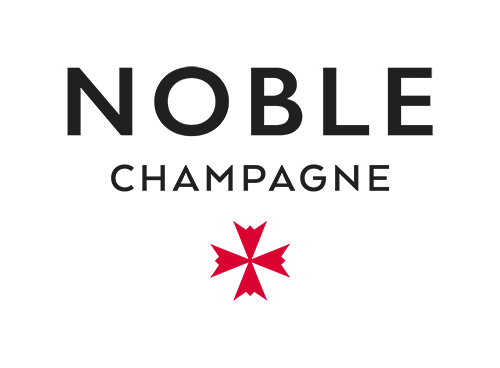 Personal data protection policy
Introduction
In accordance with the General Data Protection Regulation 2016/679 of 27 April 2016 (hereinafter, "GDPR"), we inform you that the personal data collected on the website www. noblechampagne.com (hereinafter, the "NOBLE Champagne Site") will be processed in a file whose manager is the company Champagne Lanson ("we" or "Champagne Lanson"), a simplified shareholder company under French Law ("Société par Actions Simplifiée" in French) registered in the Reims Trade and Companies register ("RCS" in French) under number B 381 835 529, whose head office is located at 66 rue de Courlancy - 51100 REIMS – France – Tel.: 03 26 78 50 50 – email: dpd@champagnelanson.com.
Purposes of processing, legal basis and retention periods
We undertake to process your personal data only for specified, explicit and legitimate purposes, on a lawful legal basis, and only for such time as required to fulfil the purposes for which they are processed.
The processing of personal data carried out by us has the following purposes, legal basis and retention periods:
| | | |
| --- | --- | --- |
| Purpose | Legal basis | Retention period |
| Administration of answers to questions and requests for information, newsletter sending | Pursuit of our legitimate interest in answering your requests | The required duration to process your requests |
Personal Data collected
We collect and process data such as your name, last name, email, country and postal code. The compulsory nature of the data collection is indicated by an asterisk directly on the Institutional Site or the Online Shop at the time of collection.
Communications that may be received
Following the registration by you of your email address on our site, you may receive information and commercial offers from Champagne Lanson by email (electronic communications). These newsletters allow us to keep you informed of the latest news from our NOBLE Champagne range. The legal basis for this processing is the legitimate interest of Champagne Lanson. We measure the opening rate of our electronic mailings in order to adapt them to your needs.
Finally, we are also likely to send you an answer by email when you request us via our contact form.
Data recipient
We may transfer your personal data to companies in the LANSON-BCC Group (Champagne Lanson's holding company) in order to fulfil our contractual or commercial obligations as well as for the Group's administrative purposes, but also for the purposes of any prospecting for similar or analogous products. We would like to point out that the companies in the LANSON-BCC Group are all located within the European Union (EU) or in a third country recognised as adequate by the EU, which guarantees perfect protection of your personal data.
Our company will never communicate your data to others without informing you, except to fulfil our legal and regulatory obligations, answer to requests from judiciary or administrative authorities, court or police orders and to meet the requirements of the legal and judicial officers responsible for collecting our debts or defending our interests.
In the event that you have given your express consent to receive commercial offers of our products via newsletters, we inform you that for the purpose of managing emailings, our company will transfer your personal data to the company Sarbacane Software SAS, 3 Avenue Antoine Pinay, Parc d'activités des 4 vents, 59510 HEM, FRANCE, RCS Lille Métropole 509 568 598, represented by SASU KALOMA CAPITAL in its capacity as President.
The collection and processing of personal data carried out by Sarbacane Software are governed by Law No. 78-17 of 6 January 1978, as amended, relating to information technology, files and freedoms, as well as by Regulation (EU) 2016/679 of the European Parliament and of the Council of 27 April 2016 on the protection of individuals with regard to the processing of personal data and the free movement of such data.
Rights to your personal data
The personal information we collect is intended to better respond to your requests and to process your orders. In accordance with the French law n° 78-17 of January 6, 1978, relating to Data processing, Files and Liberties (in French "Informatique et Liberté"), you have a right of access, of correction, opposition and suppression of your personal data and being the subject of processes under the responsibility of Champagne Lanson. Depending on the case, you also have the right to portability and limitation, as well as the right to withdraw your consent, if the processing of your data is based on it. We would like to point out that the exercise of some of these rights may make it impossible for our company to supply or fulfil the order on a case-by-case basis.
You can exercise this right by contacting our customer service department, subject to the production of valid proof of identity:
by post, by writing to the following address Champagne Lanson, MONSIEUR LE DÉLÉGUÉ À LA PROTECTION DES DONNÉES, 66 rue de Courlancy, 51100 Reims
By email to the following address: dpd@champagnelanson.com
You also have the right to submit a complaint to the competent supervisory authority, should you consider that the processing we carry out on your data does not comply with the applicable legal and regulatory requirements.
Security of data processing
During the entire period of storage of your data, we put in place all the organisational, legal, software and technical means to ensure the confidentiality and security of your personal data, so as to prevent their deletion, damage or access by unauthorised parties.