Noble Champagne Brut Vintage 2004
Noble Champagne
Brut Vintage 2004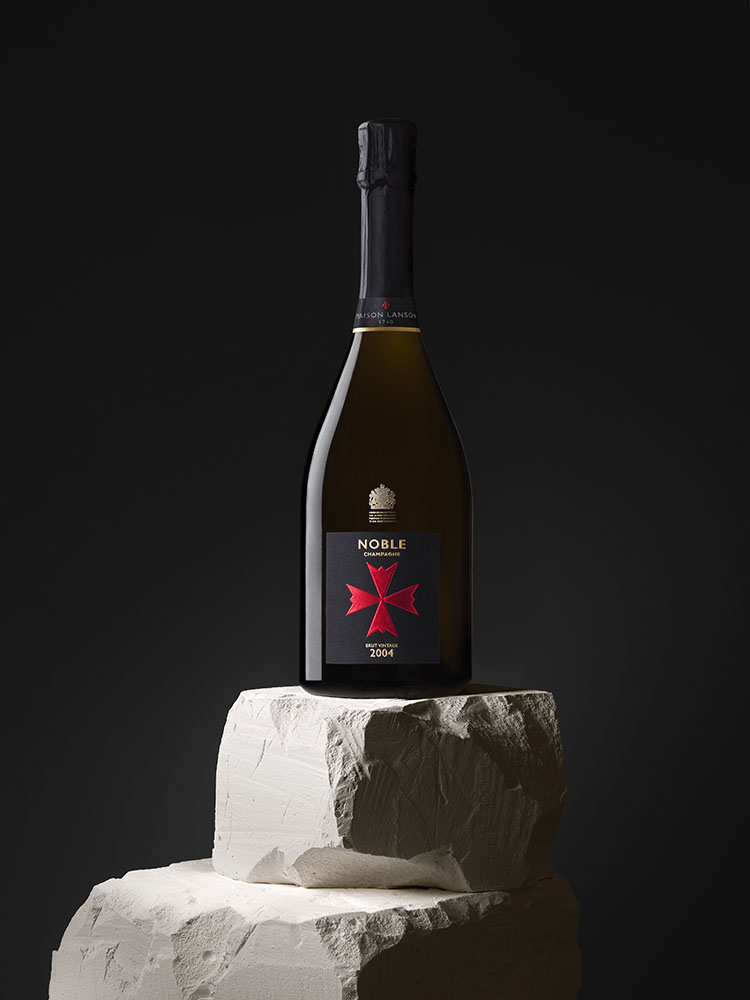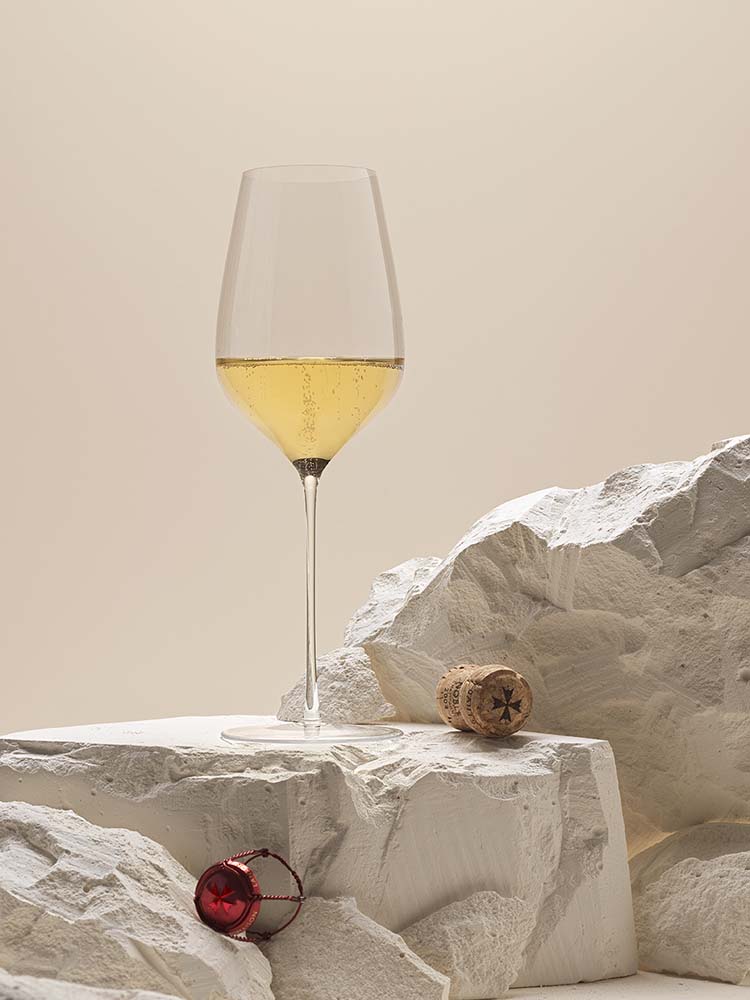 NOBLE Champagne Brut 2004 combines the chalky finesse of Chardonnay with the structural elegance of Pinot Noir.

It reveals its brilliance in a crystalline gold dress enhanced with a fine effervescence.
« Everything in this wine is perfectly in its place. Time has done its work.

The aromas have blossomed and are revealed today in a mature and very precise register. They intertwine with great delicacy.

The wine has matured and continues to shimmer. The 2004 vintage offers an incomparable freshness. »
Hervé Dantan, Winemaker at Maison Lanson.
Noble Champagne Brut Vintage 2004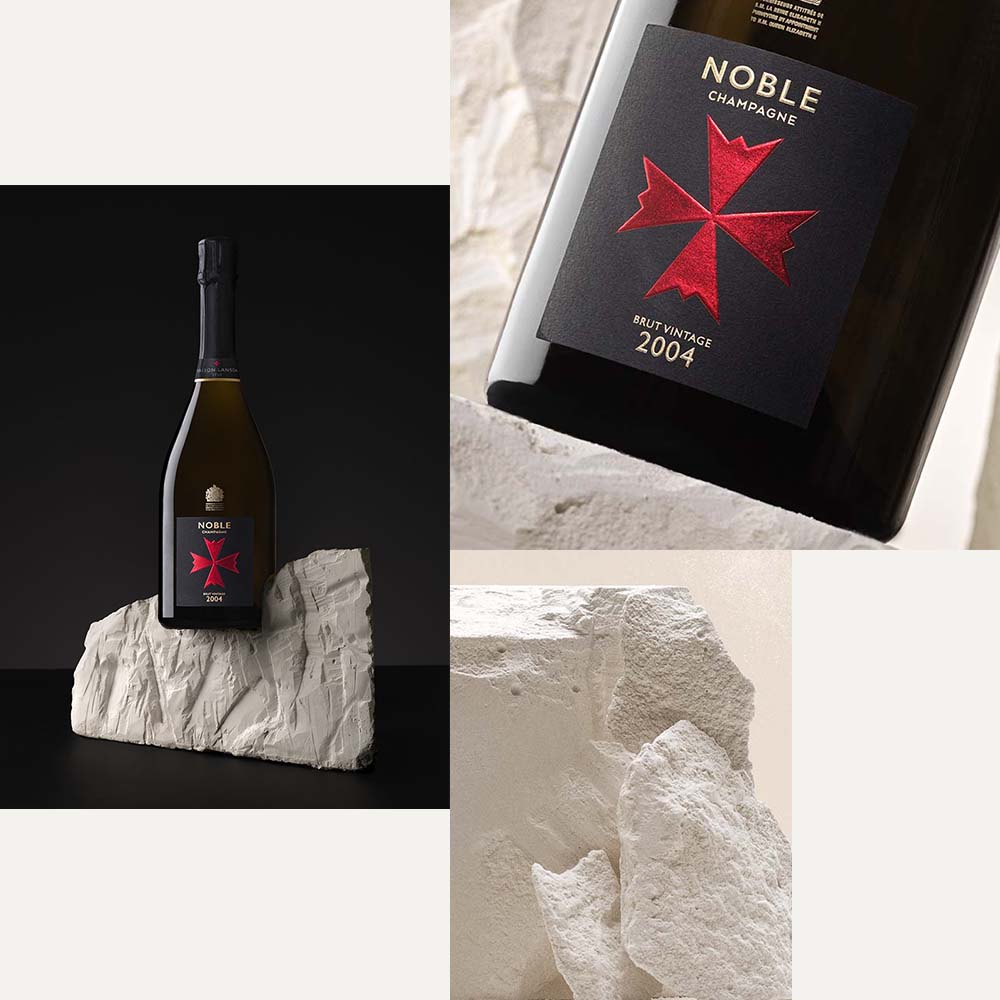 Crystalline
and captivating
Like an invitation to travel, it reveals a precise and gourmand nose, prelude to a voluptuous and chiselled palate.

As the senses are awaked by rhythms of expressive flavours that coat the palate, gourmet memories come to mind.
The instant becomes eternity.
Noble Champagne Brut Vintage 2004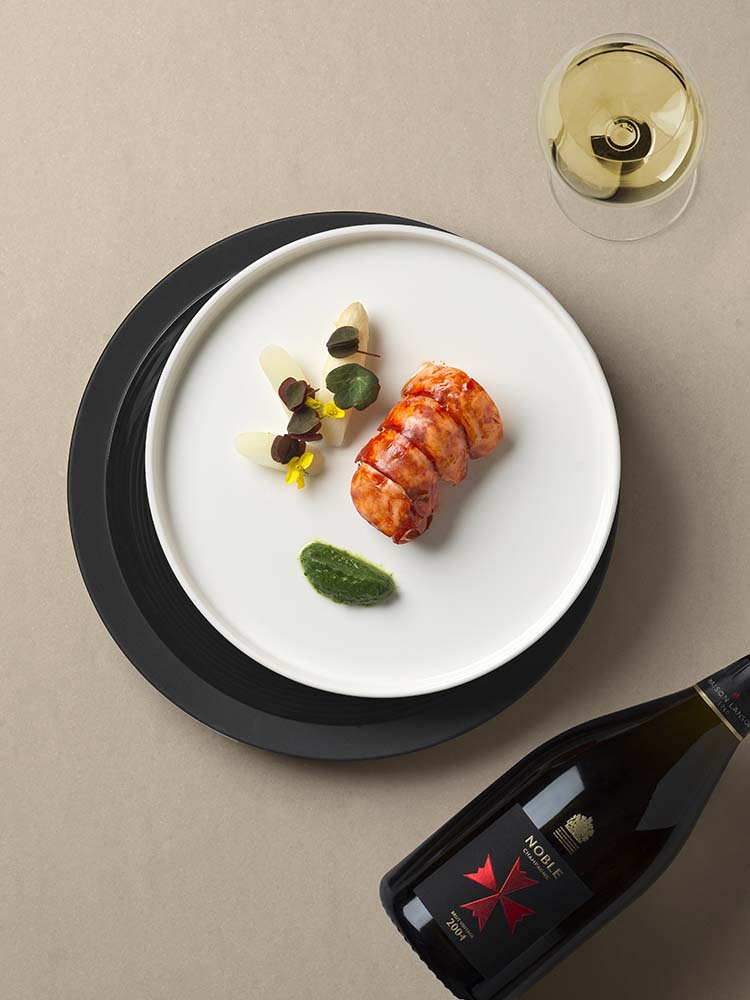 The Noble Pairings
NOBLE Champagne sublimes refined dishes by highlighting the purity and nobility of the ingredients.

NOBLE Champagne Brut 2004 enhances a lobster recipe to perfection.